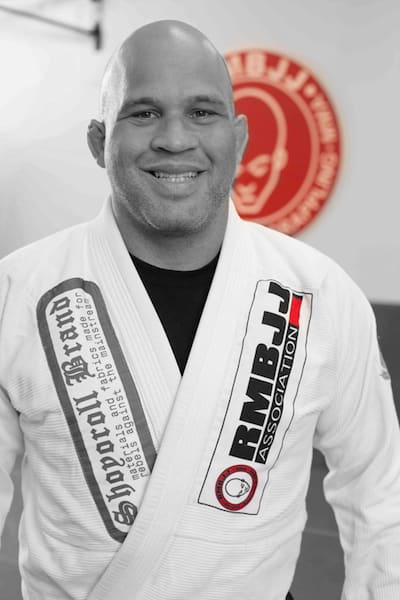 Professor Rodrigo Mendes
Professor Mendes started practicing BJJ in the early 1990's in Rio de Janiero, Brazil. He received his black belt in 2004 from Andre "Dedeco" Almeida and is currently a 4th degree black belt and certified instructor under the IBJJF (International Brazilian Jiu Jitsu Federation) and USBJJF (United States Brazilian Jiu Jitsu Federation).
Professor Mendes has been teaching BJJ since he was a blue belt in the mid-nineties and is a decorated competitor on the Local, National, and International BJJ scene.
He is also a certified IBJJF/USBJJF referee and has refereed for competitions nationally & internationally since 2004.
Lineage: Mitsuyo Maeda > Carlos Gracie > Carson Gracie > Fernando "Pinduka" Guimarães > Leonardo Castelo Branco > Alexandre "Grandão" Dantas > Rodrigo Mendes